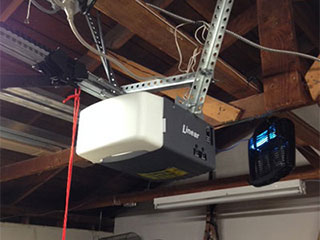 Garage door openers are motorized pieces of equipment, which aid in making the door of any garage operate smoothly and quietly. The opener keeps homeowners from having to get out of a car in order to open and close the door. This can prove to be a real convenience when you are in a hurry, driving with kids, or when the weather is not very cooperative.
What most people don't realize is that the door is made of more than a hundred different moving parts apart from just the opener and the main gate. It is an intricate and complex machine, which moves in a fluid motion and is supposed to operate quietly. To keep the door working for a long time, you will need the excellent services of a company like us. Our list of services includes emergency garage door repair services, parts repair, and replacement.
Years of experience in maintenance and repair
As a leading garage door service provider, we pride ourselves in being the best company in Herriman. We have years of experience under our belts and our dynamic team is known everywhere for providing quality and affordable repair services. When your garage door openers start sounding funny or the movement is no longer smooth and fluid, you know that it is time to give Garage Door Repair Herriman a call. We will be there before the appointed time and make sure that we do our job efficiently and quietly – you will barely notice that we're within the premises.
Our experts at Garage Door Repair Herriman can be trusted to do regular service checks as well as parts replacement and garage door opener replacement. We offer a service guarantee and swiftly respond to emergency situations at the soonest possible time.
Moreover, our earnest team offers the best rates in the market, so don't hesitate to call us for an inquiry or ask for a service quote today.
In addition, count on us for:
Part Replacement & Lubrication
Belt Drive Garage Door Openers
Broken Garage Door Spring Replacement
Garage Door Cable & Track Repairs