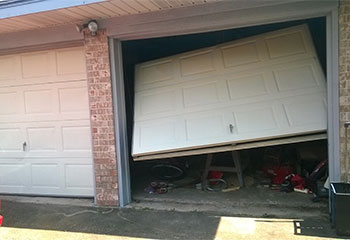 Garage Door Troubleshooting
Customer Issue: Garage door malfunctioning.
Our Solution: After a thorough inspection of the whole system by one of our technicians, it was determined that the rollers were the source of the issue and that they needed to be replaced. Our technician took care of installing brand-new ones in the track.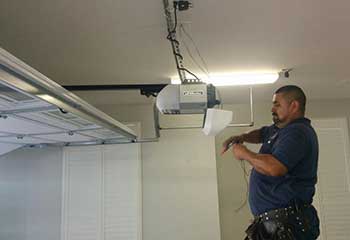 Opener Repair
Customer Issue: Malfunctioning opener.
Our Solution: We disconnected the Chamberlain WD832KEV from the system so we could safely take a look and determined that its motor needed to be replaced. We took care of it and tested the door to confirm it was working again.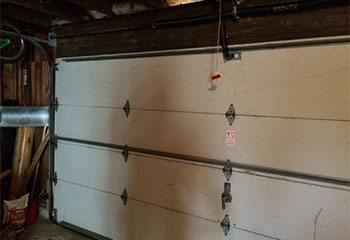 Panel Replacement
Customer Issue: This customer accidentally backed into his door and needed a panel replaced.
Our Solution: Our experts matched the new panel perfectly and completed the replacement to the customer's complete satisfaction.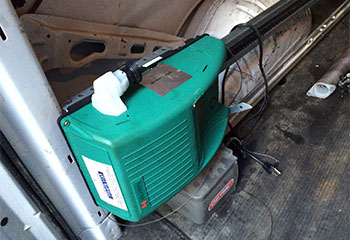 Chamberlain Opener Installation
Customer Issue: Our customer wanted a new opener that allowed her to open and close her garage door remotely.
Our Solution: We helped her select the Chamberlain 1-1/4 HP Smartphone-Controlled Wi-Fi opener with battery backup (Model #HD950WF) for ultra-quiet operation and dependability.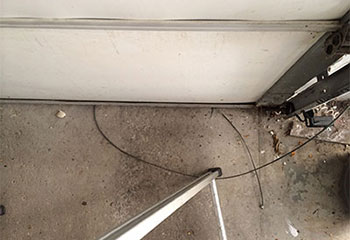 Cable Replacement
Customer Issue: Mr. Jackson's door stopped working because of a frayed cable.
Our Solution: We replaced both cables and realigned his door for perfect operation.