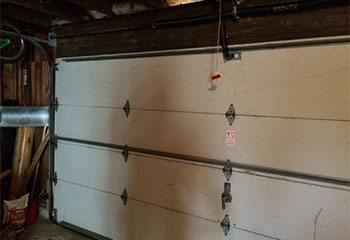 Panel Replacement
Customer Issue: This customer accidentally backed into his door and needed a panel replaced.
Our Solution: Our experts matched the new panel perfectly and completed the replacement to the customer's complete satisfaction.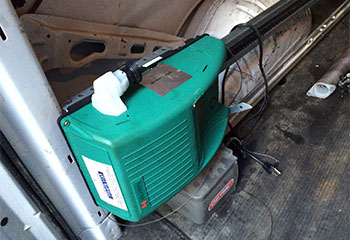 Chamberlain Opener Installation
Customer Issue: Our customer wanted a new opener that allowed her to open and close her garage door remotely.
Our Solution: We helped her select the Chamberlain 1-1/4 HP Smartphone-Controlled Wi-Fi opener with battery backup (Model #HD950WF) for ultra-quiet operation and dependability.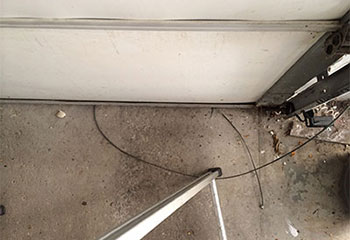 Cable Replacement
Customer Issue: Mr. Jackson's door stopped working because of a frayed cable.
Our Solution: We replaced both cables and realigned his door for perfect operation.